#8 Making the mat
Materials needed for making the mat.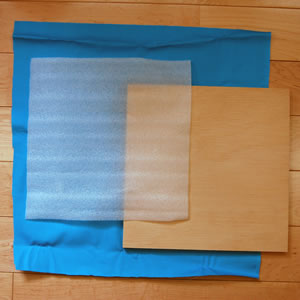 Apply double-faced adhesive tape to the four edges of the lauan plywood, as well as along the diagonal lines of the board. Remove the protective tape, exposing the sticky surface, and set the packing sheet. Trim the margins with the quick point knife. Use of a packing sheet creates a realistic thumping sound when the referee slaps the mat during a count.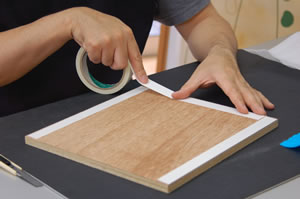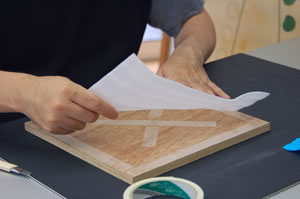 Open the blue cotton cloth, and center the mat on top of it, with the packing sheet side down. Fold the cloth over the edge, and staple it once at the center. Do the same on the opposite side, being careful to pull the fabric taut to the center before stapling.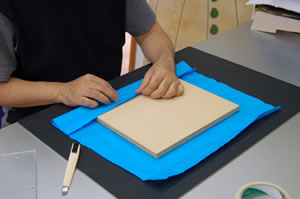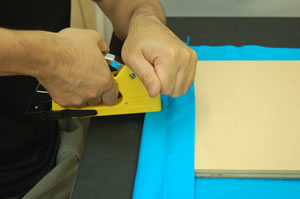 If set correctly, staple several more times to secure it firmly.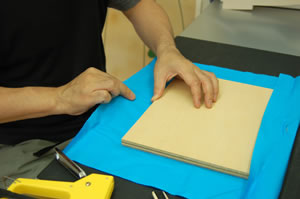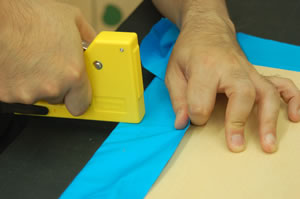 Do the same on the other two sides. As shown in the picture, make sure the fabric is taut and the margins of the corner are folded neatly, before securing everything with the staple gun.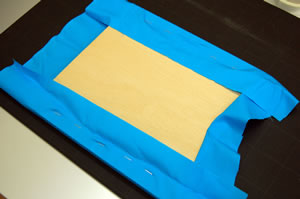 The mat is done.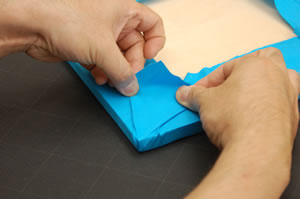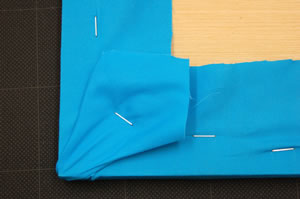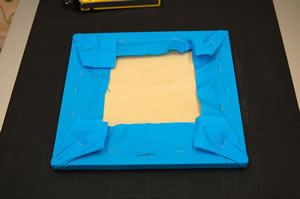 Next time, we'll affix the mat to the ring.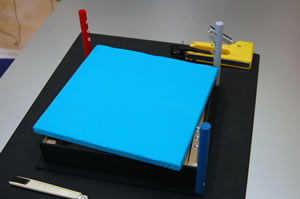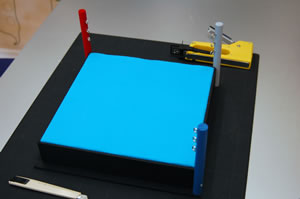 Yes, you're one step short of having a ring for your fighters!