#6 Painting the ring and corner posts
With a completed ring and corner posts, we're ready to start painting. Just like Mr. Yasui's ring, our ring base will be black, and the corner posts will be red, blue and gray. I recommend acrylic paints, which won't run or blur when touched by sweaty hands in the midst of Kami-Robo battles. Watercolors also work. The point is the paint should be water resistant.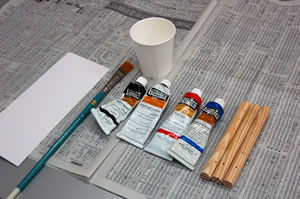 Paint carefully to get an even coat. If it comes out uneven, paint again. It's unnecessary to paint the inside and back base of the ring.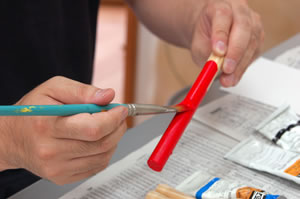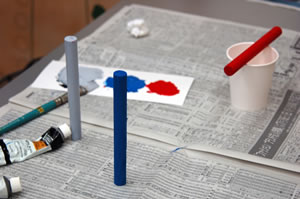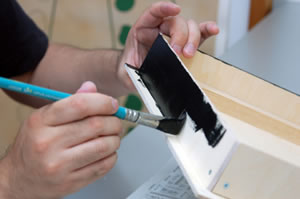 With a coat of paint, it's starting to look like a ring. Next time, we'll get our corner posts in.